Trek To Ratangad -14 April 2019
22:00 to 19:00 -
13th April 2019
Hey...
Trekkers & Nature Lovers ...
Safar Sahyadri Trekkers organised a trek to Ratangad on 13,14 April 2019.
● Info ● :
Trek Name: Ratangad
Level - Medium
Duration - One Day One Night
Endurance – Medium
● About ●
Ratan means Jewel in Hindi. This hill fort is indeed a jewel in all the hill forts here in Sahyadri. It is located in the district of Ahmednagar and is located about 4255 feet above sea level. It lies in the Ajoba mountain range surrounded by great mountains of Kulang, Alang, Kalsubai, Katarabai, Ajoba and Ghanchakkar. Geographically Ratangad is at the banks of Bhandardara lake of Ahmednagar district. With views of the lake and highest mountains in Sahyadris looks very much lost in time. At the base of this fort is ancient Lord Shiva (Amruteshwar) temple. About 1000 years old temple of Lord Shiva, the Amruteshwar Temple at Ratanwadi, is an absolute paragon of the high-class architecture of our ancestors.
Ratnagad also has four gates Ganesh, Hanuman, Konkan & Trimbak. One may also find numerous Wells and Water Cisterns at the top. There are also 2 caves at the top. One with the Temple and the other one is used for a stay. From this point, one can view various other forts of nearby region such as Alang, Madan, Kulang, Harishchandragad & Patta Fort.
● Major Attractions ●
Amruteshwar Temple,Pushkarni,Ganesh Darvaja,Trimbak Darvaja,Ranicha Huda,
2 Caves,Sunset point,Nedhe,Khutta Pinnacle
● Meeting point ●
Saturday 13 April 2019
CSMT Station 10.30Pm
Near Lokal Tikit counter
The itinerary for the event is as follow :
We will be leaving by Second Last Kasara Fast Local on 13th April 2019.
(DAY 0 Sat 13 April )
● Time Table ●
10:50 pm :CSMT
10:57 pm: Byculla
11:04 pm: Dadar
11:12 pm: Kurla
11:17 pm: Ghatkopar
11:27 pm: Mulund
11:31 pm: Thane
11:54 pm: Dombivali
00:03 am: Kalyan
01:18 am: Kasara
(Day 1 Sunday 14 April )
01:30 am: start travel to Ratanwadi village by Prebook Private vehicle.
4.00Am Rich Base Village
5.00 To 5.30 Tea & Breakfast Time
5.30 Start The Trek
9.00Am Rich Top Of The Fort
9.00 To 11.00 Am Explore & Photography
11.00 Am Start Descending To base
1.00pm Lunch Timing Nonvej-Vej
3.00 Pm Move Towards Kasara Station By Prebook Four Wheeler.
6.00Pm Rich Kasara Station and end The Trek With Golden Memories.
● Things To Carry ●
All items below are compulsory.
1)carry your Return Train Ticket for Kasara compulsory
2)Good haversack bag to put in all the things to be carried. Wear Full Track pant, Tshirt or Full Shirt.
3)A bottle of water (1 ltr)
4)camera(optional), Avoid wearing Gold and other jewellery (at own risk)
5)Electoral powder ,2 lemon,some snack,biscuits.
6)Personal medicine & plastic bag, odomas or same brand.
7)Good Trekking shoes, towel and extra clothes.
8)Anyone original photo ID.
● Trek Cost ●
Regular 850/
Non Regular 900/
Advance Fee 500/compulsory
(Non-Refundable)
No Discount Available
Kindly transfer Your Trek fee below Account Details.
● Bank Account Details ●
Saraswat Bank
Name: KIRAN PRAKASH BHALEKAR
Account No: 449203100000874
IFSC code: SRCB0000449
Branch - Pump House, Andheri
● Charges include ● :
Kasara To Base village Prebook Four Wheeler & Return Charges.
Morning Tea, Kandapohe
Evening Tea
Lunch Nonvej, Vej
Expertise, First Aid Kit Charges.
● Charges Exclude ● :
Personal exp, Train Ticket,
Anything Not mentioned in INCLUDES.
● IMP Note ● :
Please give your confirmation before 10 April 2019. Trek Leader Reserves the Right To Change/Cancel The Format Of The Event. Group size 27 Member.
STRICTLY NOT ALLOWED ANY KIND OF TOBACCO, ALCOHOL, DRUGS.
Do feel free to contact any of us for any queries/clarification.
We recommend you to please take care while walking / climbing / Rafting / Trekking. Wearing of any valuables, ornaments, jewellery etc. is prohibited. Mo Rock Climbing, Rappelling, Trekking or any adventure activity is potentially risky. For all these events, you are at your own risk. Organizers are not responsible for any accident or compensation in whatsoever manner. We should strictly follow the code of conduct, to avoid troubling our fellow friends or other people from our group or outside.
Regards,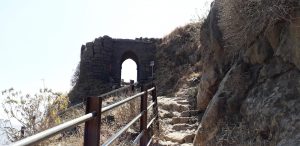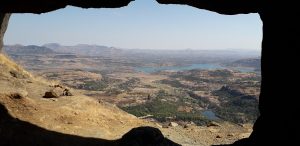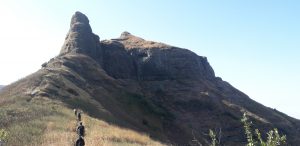 Safar Sahyadri Trekkers
www.safarsahyadri.com
https://www.facebook.com/safarsahyadri/
https://www.facebook.com/safarsahyadri.trekkers
https://www.instagram.com/safarsahyadri/
http://allevents.by/Safarsahyadri
(Team Leader) Wp/Call/Sms/Fb
Kiran Bhalekar - 9619333915
Tushar Shingare - 8976225394
Amar Gorule - 8779417367