SAFAR SAHYADRI TREKKERS
TREKKING & CAMPING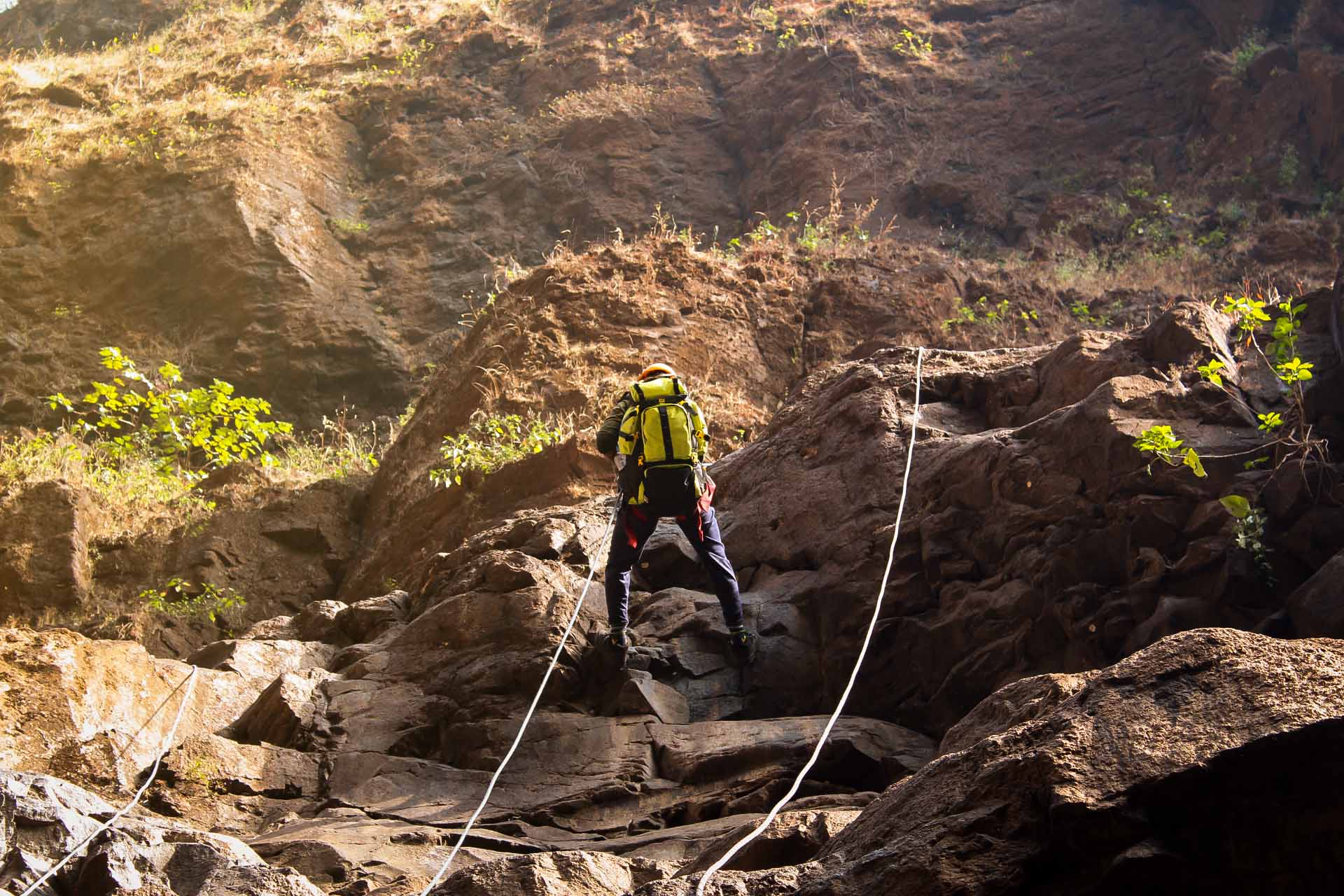 ROCK CLIMBING & RAPPELLING
"The best view comes after the hardest climb."
'Safar Sahyadri Trekkers' was founded in 2017. It was founded by three young and enthusiastic friends. They have already taken a lot of trekking and adventures event experience like rock climbing, rappelling, and river rafting etc before starting this project.
Trekking is not the only motive of Safar Sahyadri Trekkers, along with it they are conducting all the events and trekking activities with a social cause. They have created a platform to the youth, who want to do treks and participate in adventures events in Sahyadri and surrounding mountains range.
We have various event categories.
You may found many challenges in Sahyadri and surrounding mountains range. Passionate trekker accepts challenges like Kalsubai, AMK, Taramati, Kokankada, Chanderi etc. and fulfil his dream.
Camping activity gives you a different experience and will help you to get out from the daily routine and freshen up your mind. Camping with your closed once is a great joy and also helps to enrich your relationships.
Rock Climbing & Rappelling
If you are willing to do some adventures activity then you must try our rock climbing and rappelling events. 'Darr Ke Aage Jeet Hai' is not only the fantasy quote but it's a thing that we should experience!
Kolad River Rafting is our all time 'In Demand' event. To enjoy river rafting thrill at 'Kundalika River' you should be a part of this event. After Rishikesh, Kolad is the place where you can experience strong river rapids. 
If you have a dream to fly in the air then you have to try paragliding at once in a life. Paragliding is an adventure sport designed for sports enthusiasts and adventure lovers.
If you are planning your outing plan far away from the concrete jungle, then 'Jungle Safari' is a perfect event for you. Jungle Safari will give you an opportunity to spend some time with wildlife very close to nature.
I have done with so many treks with SAFAR SAHYADRI TREKKERS. Every time I am getting an awesome experience. Best trek leaders, good food, nice planning.
Book the event and be a part of Safar Sahyadri Trekkers Family