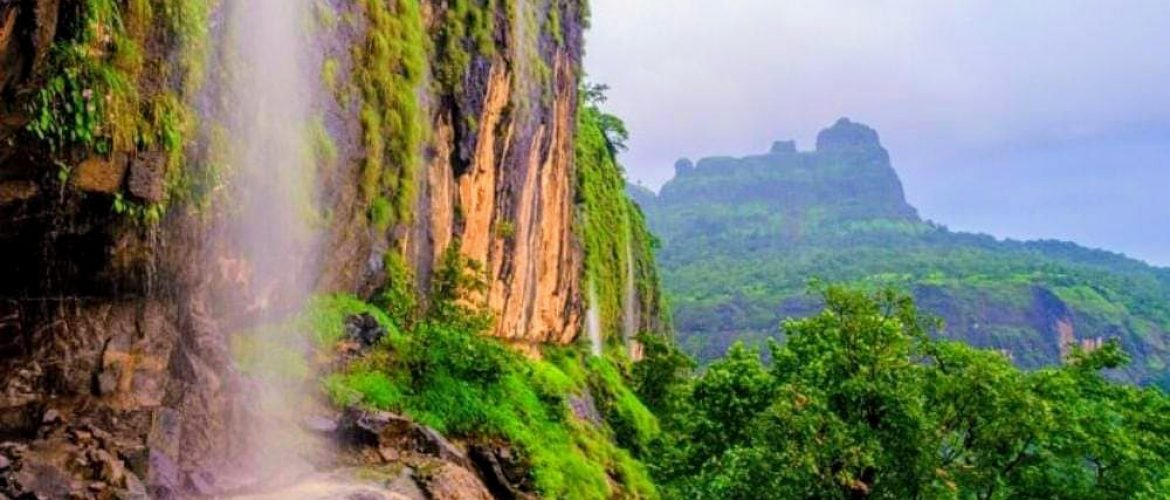 Bhimashankar Via Shidi Ghat & Ganesh Ghat
21:40 to 19:00 -
13th July 2019
Hey,
Trekkers & Nature Lovers!
Safar Sahyadri Trekkers organize a trek to Bhimashankar Ascending with Ladder Route & Descending with Lord Ganesh Route on 13,14th July 2019.
Trek Name: Bhimashankar Via Shidi Ghat & Ganesh Ghat
Grade: Difficult To Medium
Base Village: Khandas
Total Hours: 10
Duration: One Night One Day
● Description ●
Bhimashankar is an ideal place to go if you like to be in natures company. This is the place where the Bhima river originates. It has a beautiful Shiva Temple. It is one of the 5 Jyotirlingas in Maharashtra. In all, there are 12 Jyotirlingas in the country. Though Bhimashankar has religious importance, it is a place worth visiting for all nature lovers. Its beauty enhances in Monsoon Season. Trek to Bhimashankar is known to be one of the best treks in Sahyadri ranges and It has Two Routes to climb from Karjat Region. First One is Ganesh Ghat a simple One & second is ascending via Shidi Ghat (Ladder Route) Little Adventurous & Steep Walk. It is a tough route but well defined one through steep climbs up and down, Crossing Streams, Waterfalls deep into the forests, Climbing Rocks and of-course Ladders affixed into rock faces. One can surely enjoy this Adventurous trek in Monsoon.
● Meeting point ●
Saturday 13th July 2019
CSMT Station 9.40Pm
(Near Lokal Platform Big Watch)
The itinerary for the event is as follow :
We will be leaving by Khopoli Fast Local on 13th July 2019.
(DAY 0 Sat 13th July 2019 )
● Time Table ●
09:58 pm :CSMT
10:11 pm: Dadar
10:19 pm: Kurla
10:23 pm: Ghatkopar
10:31 pm: Bhandup
10:39 pm: Thane
10:51 pm: Dombivali
11:02 am: Kalyan
11.36 am: Neral
(DAY 1 Sunday 14 July 2019)
12.00 pm Move Towards Khandas Village by Prebook For Wheeler.
1.00 am Rich Khandas Village Home.
(Rest in Prebook Farm House )
4.30 am wake-up Call
4.30 To 5.00 am Tea & Nashta
5.00 am Start Trek via Ladder Route
10.00 am Rich Bhimashankar Temple
10.00 To 11.00 am Explore & Photography
11.30 am Lunch Timing Veg Only.
12.30 pm Start Descending via Lord Ganesh Route.
6.00 pm reach Farm House
7.00 pm reach Karjat Station and end The Trek With Golden Memories.
● Things To Carry ●
All items below are compulsory.
1) Carry your Train Ticket for Karjat Return.
2) Good haversack bag to put in all the things to be carried. Wear Full Track pant, Tshirt or Full Shirt.
3) A bottle of water (2 ltr)
4) Camera(optional), Avoid wearing Gold and other jewelry(at own risk)
5) Raincoat, Jacket, Electoral powder 2 lemon, some snack, biscuits.
6) Personal medicine & plastic bag, odomas or same brand.
7) Good Trekking shoes, towel, and extra clothes.
8) Anyone original photo ID proof
● Trek Cost ●
Regular 800/
Non Regular 850/
Advance Fee 500/compulsory
(Non-Refundable)
No Discount Available
● Charges include ●
Neral To KhandasBhimashankar Via Shidi Ghat & Ganesh Ghat village Four Wheeler Fair Return.
Morning Tea, breakfast
Lunch Vej Only
Expert guidance, First Aid kit for the Trek.
● Charges Exclude●
Train Ticket, personal exp,
Anything Not mentioned in INCLUDES.
Kindly transfer Your Trek fee below Account Details.
● Bank Account Details ●
Saraswat Bank
Name: KIRAN PRAKASH BHALEKAR
Account No: 449203100000874
IFSC code : SRCB0000449
Branch - Pump House, Andheri
Google pay-9082388039
●IMP Note●
Please give your confirmation before 10th July 2019. Trek Leader Reserves the Right To Change/Cancel The Format Of The Event. Group size 30 Member.
STRICTLY NOT ALLOWED ANY KIND OF TOBACCO, ALCOHOL, DRUGS.
Do feel free to contact any of us for any queries/clarification.
We recommend you to please take care while walking / climbing / Rafting / Trekking. Wearing of any valuables, ornaments, jewelry, etc. is prohibited. Mo Rock Climbing, Rappelling, Trekking or any adventure activity is potentially risky. For all these events, you are at your own risk. Organizers are not responsible for any accident or compensation in whatsoever manner. We should strictly follow the code of conduct, to avoid troubling our fellow friends or other people from our group or outside.
Regards
Safar Sahyadri Trekkers
www.safarsahyadri.com
https://www.facebook.com/safarsahyadri/
https://www.facebook.com/safarsahyadri.trekkers
https://www.instagram.com/safarsahyadri/
http://allevents.by/Safarsahyadri
(Team Leader) Wp/Call/Sms/Fb
Kiran Bhalekar - 9619333915
Tushar Shingare- 8976225394
Amar Gorule - 8779417367